Mixed Media Art Exhibit by Britney Penouilh Captivates Mojave National Preserve Visitors – 'Earth Through Time'
ON 29 March 2019 BY CALIFORNIA NEWSWIRE

Mojave National Preserve is presenting "Earth Through Time: Providence Mountains and the Mojave National Preserve," a solo, mixed media exhibition of paintings, etchings and installation art at the Desert Light Gallery, Kelso Visitors Center, by nationally celebrated National Park Service Artist in Residence, Britney Penouilh.
Meet Britney Penouilh
Is there a characteristic or quality that you feel is essential to success?
Being able to connect with people on a visceral and emotional level. Despite my deep thoughts and philosophies that go into creating the work, the visual experience is the first impression. I am compelled to make work that is aesthetically interesting but carries forth an idea without being too literal and too obscure.
I aim to create a visual dialogue that is accessible and engaging, and slowly pulls you down the rabbit hole from which the work was created.
Artist Profile: Britney Penouilh, A Journey from New Orleans to LA
She's deeply drawn to the California desert by her twin pursuits, and describes in visceral terms the artistic and exploratory rush she gets from visiting there. In some ways, Penouilh is like the Indiana Jones of artists.
Artist Residency April 10 – 24, 2017
Camille Schafer, 75, from Normandy, France was 2 years old when a World War II device detonated in her hand. She lost her right hand, half of her forearm, and didn't speak for 2 years. Camille spent many years of her life trying to establish normalcy with prosthetics. But Camille is a force of nature and has accomplished more with one hand than many people have do with two: Camino de Santiago, met Salvador Dali along the route, moved to Canada to teach art, married her husband in a Cessna above Toledo, Ohio, built an architectural gem in the middle of Hot Springs, North Carolina where she would later create the artist residency where I would meet her, she has sewn 8' quilts, built monumental mosaics, and every equinox and solstice she hiked 9 miles to camp on a sacred mountain beneath the moonlight. One of the projects I created at during my time there was a cast of her hand.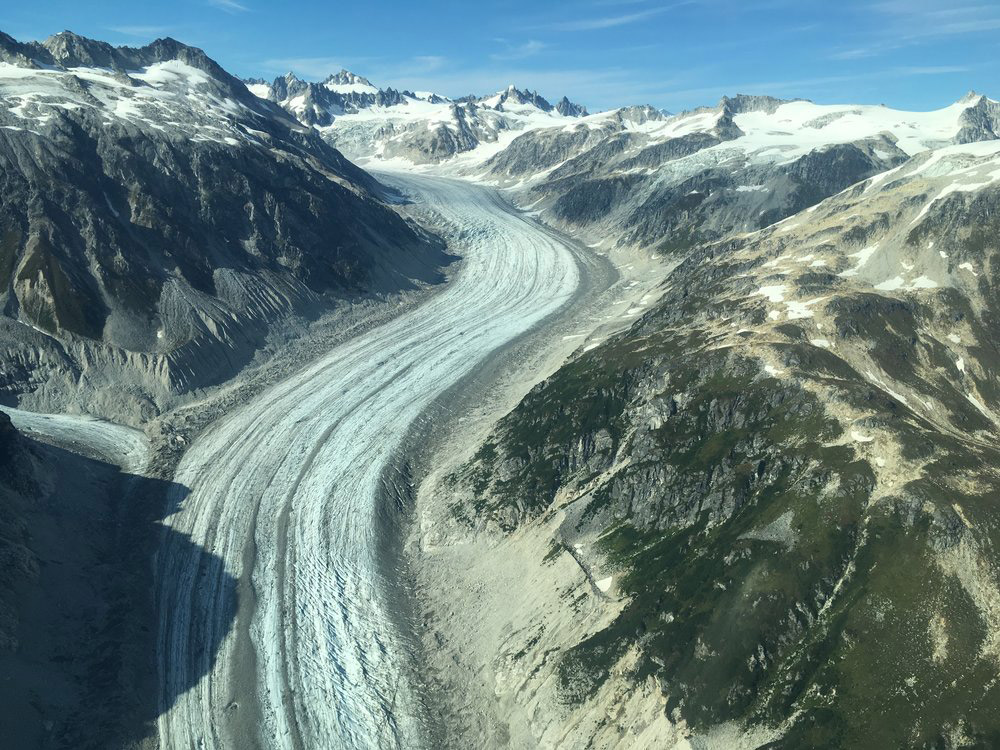 September 2016
Lake Clark, Alaska is truly a special place. With a Geology background, naturally I was inspired by the land and its geomorphology, especially the glacial silt and its lovely green color. The work I produced during my residency included mobiles. Small etchings of local herbs, flowers, and plants with medicinal purposes, all strung on local drift wood and inked in white. One large etching included a Woolly Mammoth, the state fossil. Two large paintings of Mount McKinley and Glacial Silt.
March - May 2016
For six weeks, I was an artist-in-residence with the Carole Feuerman Foundation in New York City, NY. Carole Feuerman is a hyperrealist sculptor who started the movement in the 70's, working in bronze and resin. I assisted in making sculptures, learned how to live cast with both silicon and plaster, mold making, laying up the mold, chasing the sculpture once it is released from the mold, and the painting process to finalize the piece.